|
November 24, 2014
Happy Holidays from me to you!  I can't believe that I'm already saying that, but it's true…the holiday season is upon us and the Black Friday Specials are already flying around the internet and in the local ads.  So in keeping with the spirit of the holidays, I'm going to PLAY BIG by offering YOU, the entrepreneur or small business owner, something UNBELIEVABLE.
This is the FIRST TIME that I've ever done this and it's for a LIMITED TIME only.  I want to offer you TEN INTERVIEWS that I recently completed for my Dare to Play BIG video summit, for FREE! (more…)
|
June 9, 2014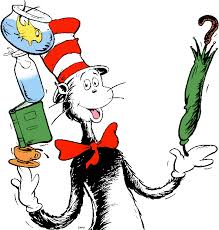 Dr. Seuss had it right when he said, "Why fit in when you were born to stand out?"  The problem is that so many of us are afraid to stand out because of the beliefs that were formed in our subconscious minds when we were young.  We may have been belittled or led to believe that we just weren't enough, and we've carried those beliefs over into adulthood.
We're afraid of what others will think of us because of what we think of ourselves.  We lack self-confidence and fear that if we stand out from the crowd, we'll be ridiculed and judged by others, and more importantly, those that we care about.
Let's face it, when you get down to it, all any of us wants is to be loved. (more…)