|
March 26, 2015
On my recent business trip to Pompano Beach, FL, I found myself in a tropical oasis.  No, it's not the warm sandy beach or the palm trees swaying in the breeze that I'm speaking about, but the quaint motel that I opted to take up residence at for a few days.  If you're familiar with traveling in Florida then you know that the winter and spring months are the best times of the year to visit and they also carry the highest price tags for hotel rooms.
It's my nature to choose to be as close to the beach as possible wherever I am, but I wasn't willing to spend $300 per night for a hotel room that would only be used for my night time slumber.  I was therefore thrilled to stumble upon (more…)
|
November 24, 2014
Happy Holidays from me to you!  I can't believe that I'm already saying that, but it's true…the holiday season is upon us and the Black Friday Specials are already flying around the internet and in the local ads.  So in keeping with the spirit of the holidays, I'm going to PLAY BIG by offering YOU, the entrepreneur or small business owner, something UNBELIEVABLE.
This is the FIRST TIME that I've ever done this and it's for a LIMITED TIME only.  I want to offer you TEN INTERVIEWS that I recently completed for my Dare to Play BIG video summit, for FREE! (more…)
|
September 18, 2014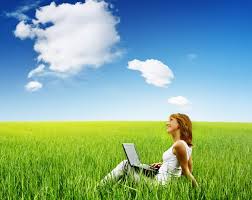 When I was twenty-seven years old, I met the man that would soon become my husband.  We met in a bar named The Downside Risk in Scottsdale, AZ, and he used to say that I was his "upside potential". 🙂
I remember sharing with him the night that we met that I had plans to write a book.  I had a lot of ideas back then, but the dream of writing a book is a vision that I held onto.
That vision and dream recently became my reality. (more…)